R. TODD BEEBE, Broker, has 22 years experience in land sales, office/industrial leasing and site location. Mr. Beebe has an MBA from St. Mary's University, and has been responsible for numerous site locations of major industries. Prior to joining HOGAN REAL ESTATE SERVICES, he was with The San Antonio Economic Development Foundation, and for 12 years, owned The Beebe Group, where he was involved in site locations for Advanced Micro Devices (now Sony), Weyerhaeuser, Kraft, VLSI Technology, University of Texas Health Services Center-SA and QVC Network. Other significant sales include The Dominion Subdivision, BancPlus Office Building and the Tesoro Petroleum Carrizo Springs Refinery.
In 1994, Mr. Beebe associated with HOGAN REAL ESTATE SERVICES as Broker. His duties include the marketing and brokerage of commercial and industrial real estate.
E-Mail to Todd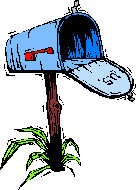 E-Mail to Henry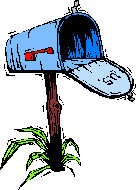 HENRY D. ROBERTSBroker, has over 23 years of real estate experience in the San Antonio market. Originally specializing in income property sales in the late 1970's and early 1980's, Mr. Roberts broadened his scope to include land for development and end users as well as sale lease/back and Build to Suite projects. He was a partner in Grieshaber and Roberts and later associated for several years with Aequus Real Estate Services through the time it was acquired by Grubb & Ellis. Mr. Roberts' in depth market knowledge and proven track record make him an ideal professional to represent our client's interests either as the listing agent or as a real estate representative. Major site locations include Federal Express, BABN, and Frost Bank.